About us
Enterwise Technology developed from a strong working relationship of 20+ years, managing computing platforms in the large and medium enterprise. We'd like to bring this broad experience and our positive working relationship to your small or mid-size business.
Our mission is to deliver enterprise level technology and thinking to your business or home office.
Our Experience
Jeff Strickland and Craig Davis were teamed over 15 years ago in the business enterprise delivering over 200 Windows Server platforms supporting 4,000 client PCs . Our broad experience, dedication to quality and reputation for delivering on-target solutions and on-the-spot customer service can strengthen and support your business or home office!
Our Personal Team Strengths
Dedication to applying the most cost effective technology to the task

Customer loyalty and integration of our team spirit with your organization as your employees

Delivering practical solutions balanced with your needs, schedules, and budgets
Our Technical Strengths
Effectively managing Windows servers and PCs in the small and mid-size business

Evaluation, purchase and implementation of cost effective server and PC hardware

Practical business contingency planning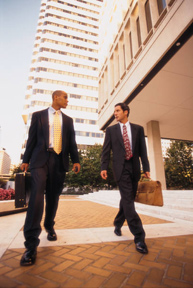 EnterWise Technology manages your IT as an integral part of your operations so you can focus on your core business.